Mass to be held in January,2023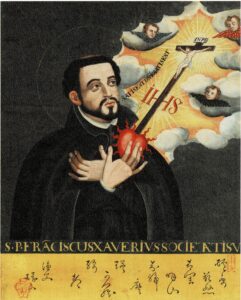 Satis est Domine, Satis est.
It is Enough, O Lord, It is Enough.
(St.Francis Xavier 1552d)
We are so happy to announce you that traditional Latin Mass be held in January 2023 in Catholic Kanda church, Tokyo where the relics of St. Francis Xavier rest. Everyone is welcomed.
Please click here for pre-register to participate in the Mass (required).
Also, please refrain from contacting Catholic Kanda Church because the parish clerk might not know the details about this Mass. Contact us for more information.
Date 15th January,2023 from 14:00pm
Place Church of St.Francis Xavier (Catholic Kanda church)
Click here for more information about how to access.
Mass Sung Mass (2nd Sunday after Epiphany, 2nd Class feast, Green)
Celebrant Fr.Christopher Huynh, C.O. 
Fr.Christopher is Canadian priest from Toronto, ordained in 2021. He is friend of Canon Raphael Ueda. He can tell the joy and love of God in the spirit of St. Filippo Neri, the founder of the Oratorian.
Donation at Mass is for the maintenance and growth of Kanda parish's mission.