Home
Welcome to the site of Una Voce Japan !
Una Voce Japan (UVJ) aims at safeguarding the rich liturgical heritage of the Catholic Church and promoting its use in the sacramental life of the Church in J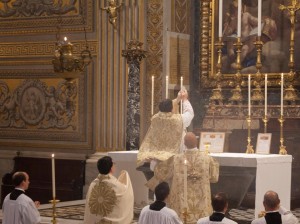 apan. We are in full obedience to the Magisterium of the Church and to the local ordinaries.
 For more information about the Mass and the Meditation meeting, please click here.
Chaplain: Canon Raphael Katsuyuki Ueda (Institute of Christ the King Sovereign Priest, San Jose, CA, USA)