Brief profile of Canon Jantaud
We would like to introduce Canon Laurent Jantaud, a celebrant priest of the Mass on 17th June.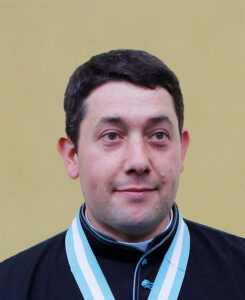 Canon Laurent Jantaud is a member of the Institute of Christ the King Sovereign Priest( ICKSP), founded by Monsignor Gilles Wach in 1990. It is a Society of Apostolic Life in canonical form under Pontifical Right, whose goal is the glory of God and the sanctification of priests in the service of the Church and souls through doctrinal and spiritual formation.
He is originally from France, from the city of Toulouse. He entered the seminary of Gricigliano of the ICKSP in Italy and was ordained a priest on July 4, 2006, by His Eminence Cardinal Raymond Leo Burke.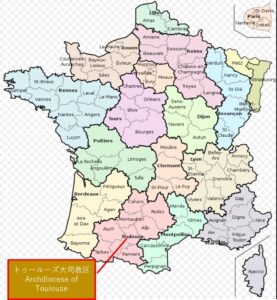 Following his ordination, he was appointed to the seminary as a confessor and spiritual director. He also served as a hotelier to accommodate families and guests. He assisted in the apostolate in Florence and Rome through regular visits. For three years, he assisted Una Voce Italy in Bologna.
Starting in 2009, he was sent to France for apostolic work in the south, in Montauban. Since 2020, he has been a vicar at Maison Saint Thomas d'Aquin, in the Archdiocese of Toulouse, attached to the parish of Saint Jean-Baptiste. The church of Saint Jean-Baptiste and its ministers are approved by the archbishop for the apostolic use of the vetus ordo. On weekends, he serves two churches in the Archdiocese of Albi and serves as the diocesan reference for celebrations in the vetus ordo.
At the same time, since 2020, his superior has asked him to be the archivist of his congregation and has also allowed him to be the archivist of the Diocese of Montauban.