Mass on the 15th August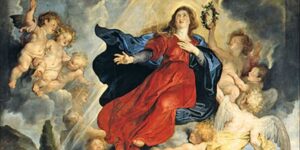 Assumption of Virgin Mary, Rubens, circa 1626
8/14 Additional Information:
The mass will be held as planned, but due to the approaching typhoon, please prioritize safety when deciding whether to attend.
Traditional masses will continue in the future, so please do not push yourself too hard.
Furthermore, due to the relaxation of infection prevention measures, the congregation can also sing hymns (wearing masks is recommended).
We are so happy to announce you that traditional Latin Mass be held on 15th August at St.Xavier, Kanda, Tokyo.
Registration is not required for attending Mass. Everyone is welcomed.
Day
From 11:00am on Tuesday, 15th August,2023
Mass
Sung Mass( Assumption of Our Lady, 1st Class feast, white)
Celebrant
Fr. Benjamin Durham( F.S.S.P from Switzerland)
Place

Church of St. Francis Xavier (Kanda Catholic Church)

 Click here for more information about how to access.

Donation

Donation is not mandatory, but we kindly request your generous cooperation in the following areas:

・Donation to support a celebrating Priest financially ( We collect at the reception)

・Donation for the maintenance of St.Xavier parish church building ( We collect during Mass)

Enquiry
Please refrain from contacting Catholic Kanda Church because the parish clerk might not know the details about this Mass. Contact us for more information.
Guideline for Mass attendees

We kindly request that you read this in advance. Thank you for your cooperation.