Brief profile of Fr.Adrian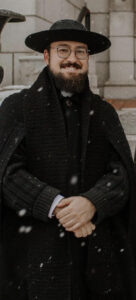 We would like to introduce Father Adrian Debow, a celebrant priest of the Mass on 19th March.
Father Adrian Debow is a member of the Priestly Fraternity of St. Peter. He is from Calgary, Alberta, Canada, but born to Polish immigrants.
He has a Bachelor's degree in Philosophy from Carleton University, Ottawa, Canada, which he completed in 2010.
He attended Seminary in Lincoln, Nebraska for the Fraternity of St. Peter.
After seven years of studies, he was ordained in Lincoln on May 26th, 2017.
His first assignment was Seattle, Washington, USA, followed by a short time working in the FSSP General house in Fribourg, Switzerland.
He is currently the assistant pastor at St. Clement's Parish in Ottawa, Canada and has been there since 2019.