Mass to be held in March,2023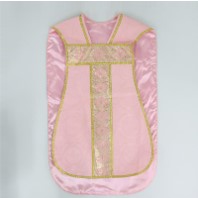 Chasuble in rose
We are so happy to announce you that traditional Latin Mass be held in March 2023 in Catholic Kanda church, Tokyo. Everyone is welcomed.
Please click here for pre-register to participate in the Mass (required).
Also, please refrain from contacting Catholic Kanda Church because the parish clerk might not know the details about this Mass. Contact us for more information.
Date 19th March,2023 from 14:00pm
Place Church of St.Francis Xavier (Catholic Kanda church)
Click here for more information about how to access.
Mass Sung Mass (4th Sunday of Lent, Laetare Sunday, 1st Class feast, Rose)
Celebrant Fr.Adrian Debow, FSSP from Otawa, Canada 
Donation at Mass is for the maintenance and growth of Kanda parish's mission.